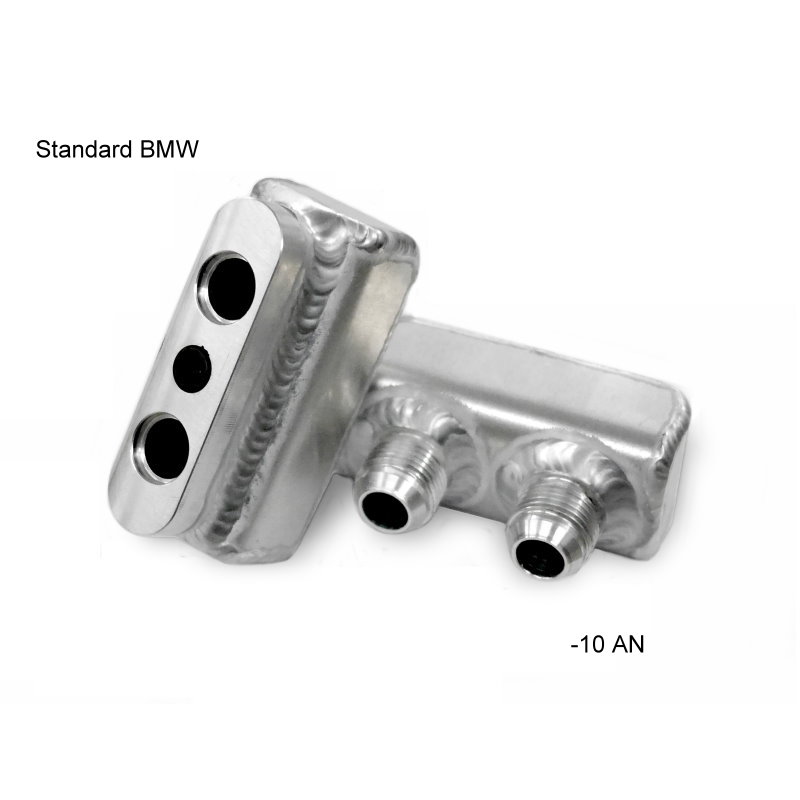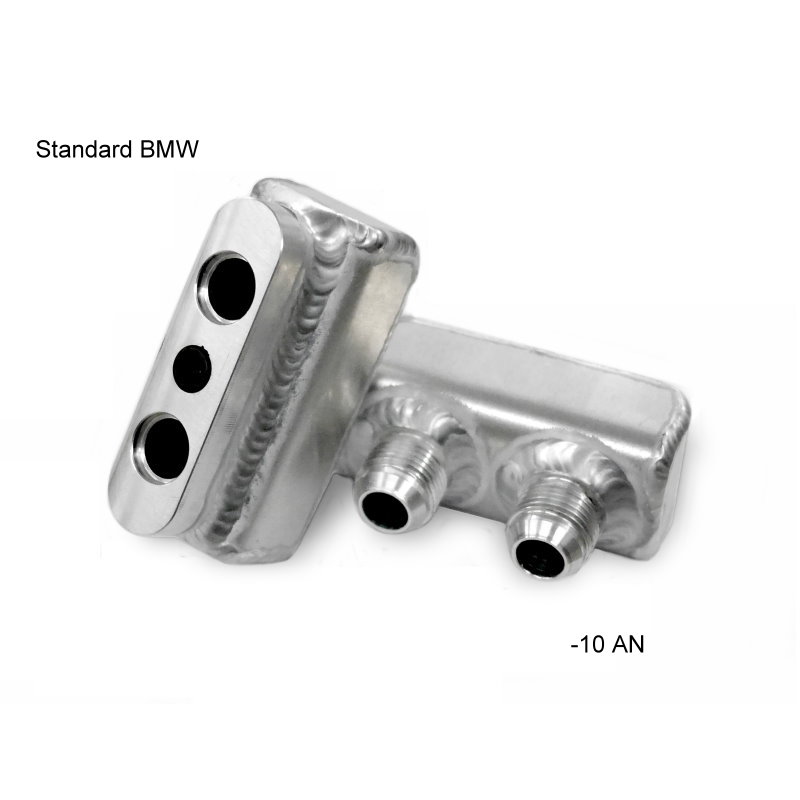 A one-time price of
$155.00
will be added to your order.
*A one-time handling fee of $10.00 will be added to your shipping total at checkout.
This part might just save a race or driver school weekend. If your oil cooler should be damaged or suffer a rupture, this little part can be substituted for the oil cooler and keep you in the hunt. Also, the bypass can make engine service with the oil cooler removed a lot safer and easier.



The bypass is available in two configurations; standard factory E36 M3 or MZ3 or -10 AN fittings. Select which type you need above.