BMW E36 Six Speed Conversion Manual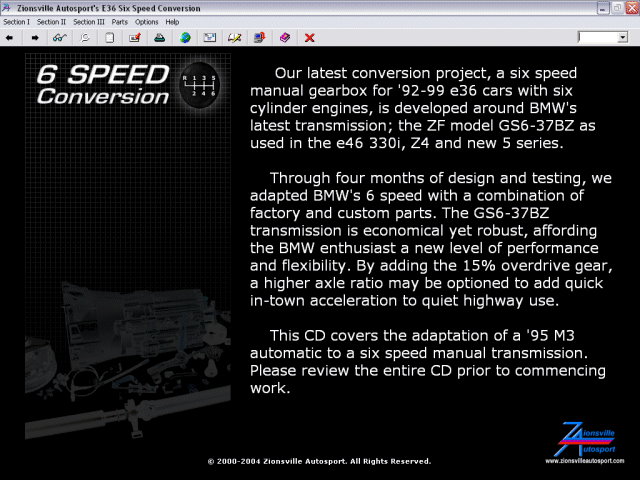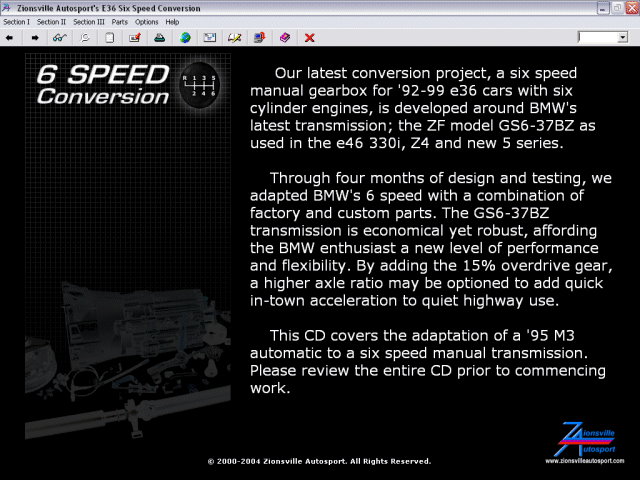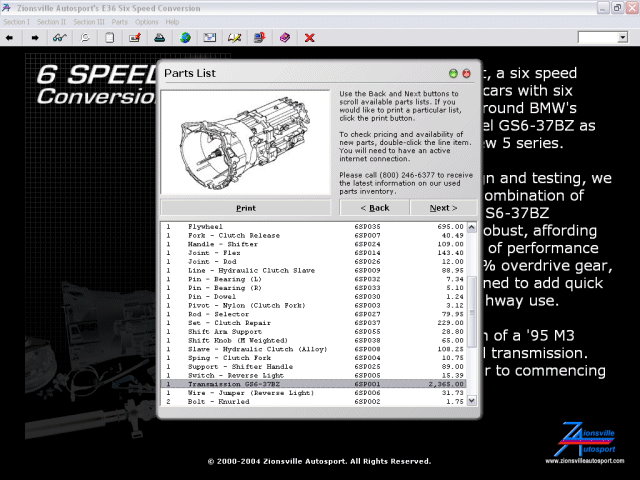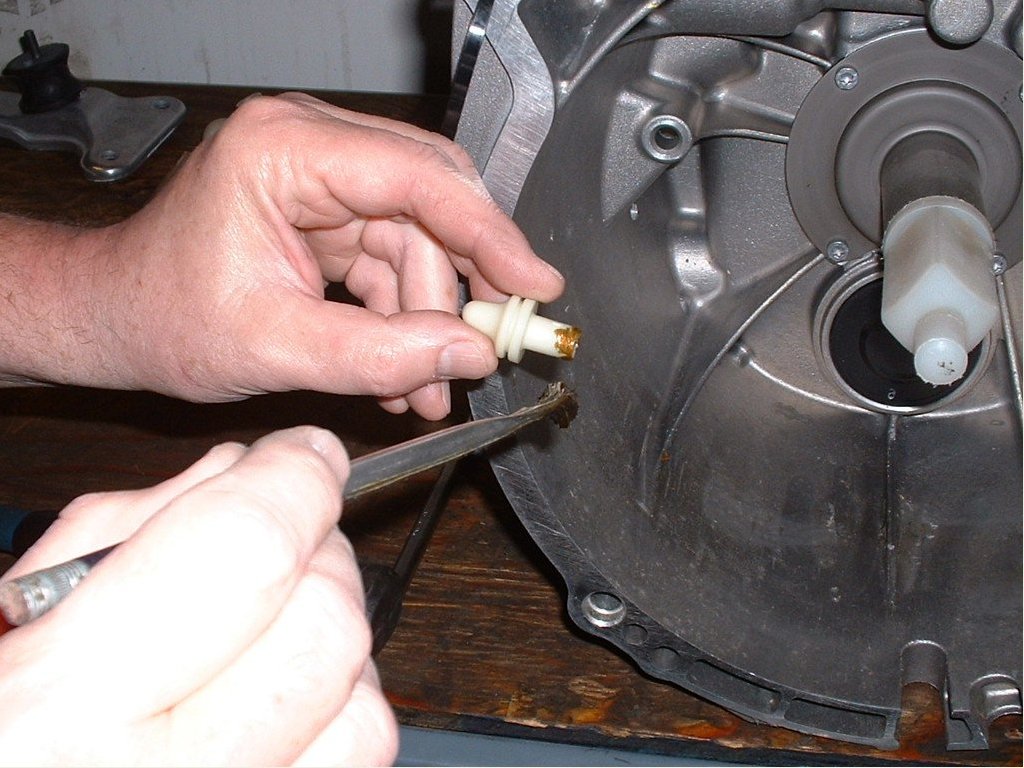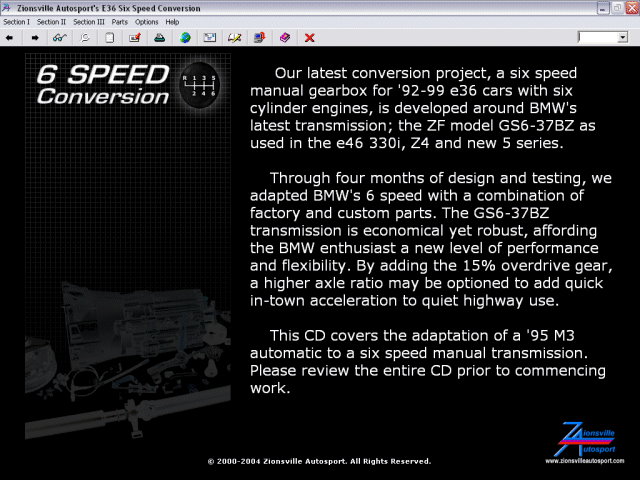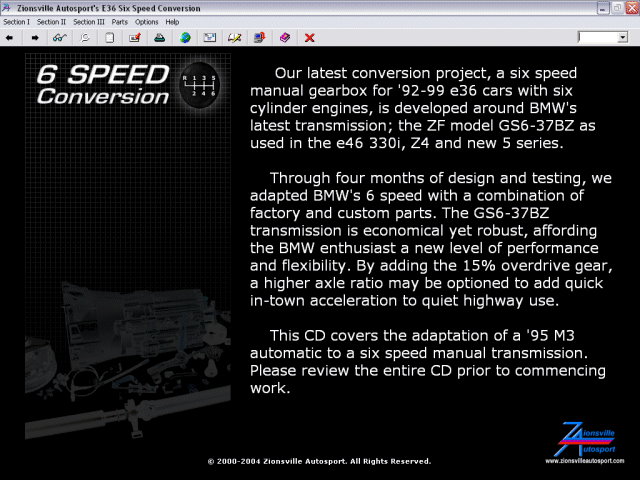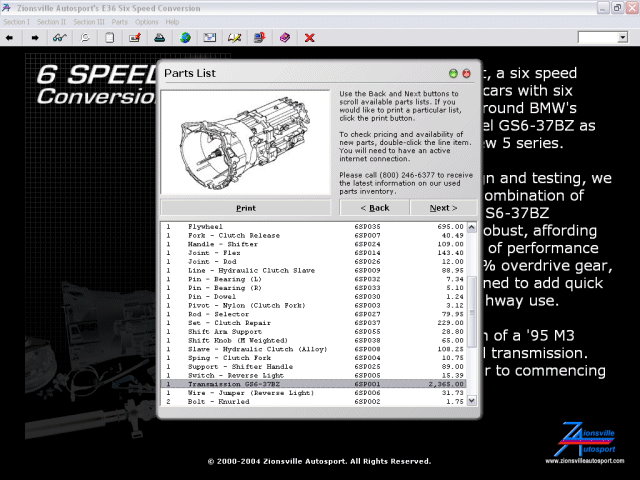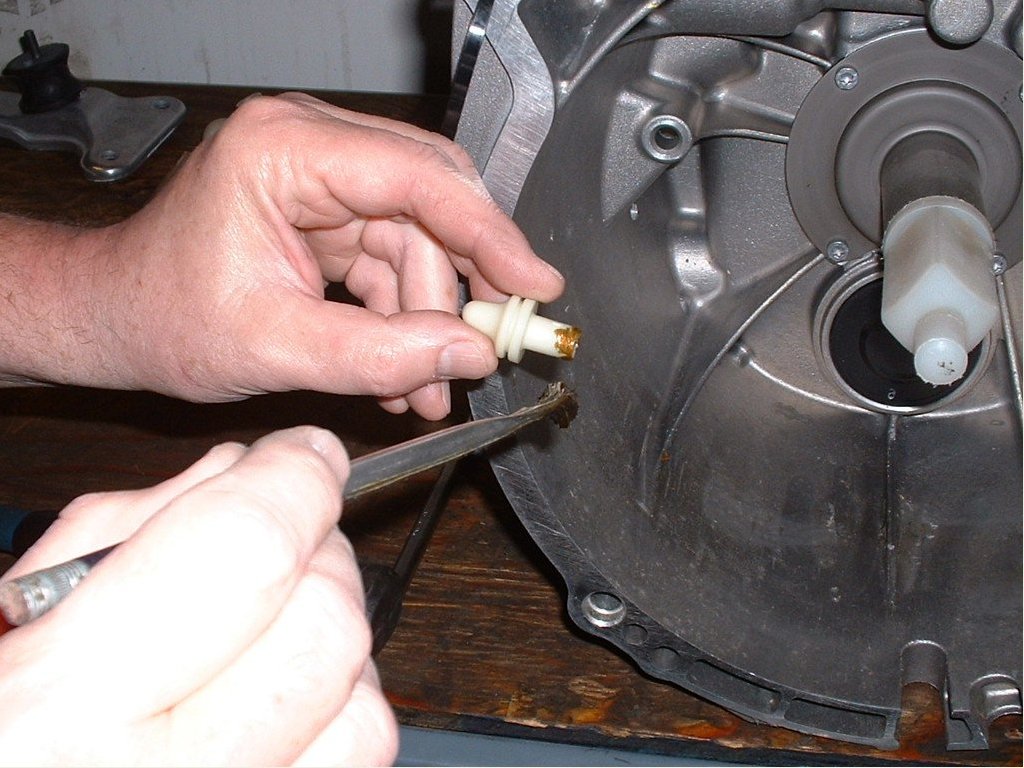 Description
Features
Specifications
Customer Reviews (0)
Digital Download Our six speed manual gearbox conversion package for '92-99 six cylinder e36 cars is developed around BMW's latest transmission; the ZF model GS6-37BZ as used in the e46 330i, Z4 and new 5 series. After four months of design and testing, we completed our installation package using BMW's 6 speed and a combination of factory and fabricated parts. The GS6-37BZ transmission is economical yet robust, affording the BMW enthusiast a new level of performance and flexibility. By adding the 15% overdrive gear, a higher axle ratio may be optioned to add quick in-town acceleration to quiet highway use. This CD covers the adaptation of a '95 M3 automatic to a six speed manual transmission.
Windows 95 or newer 100 MB Free Disk Space 800 x 600 Display Keyboard / Mouse CD-ROM Drive Internet Access
There are no reviews yet, submit yours in the box provided.
Please sign in or create an account to submit a review for this product.